EYES WIDE SHUT EVENTS
LUXURY EVENTS AND MASKED BALL PARTIES
THE WORLD'S MOST EXCLUSIVE EYES WIDE SHUT PARTIES AND COMMUNITY

EWS Events, founded in 2008 by the charming Madame O, is, without any doubt, the worldwide leader in organising exclusive, discreet and high class Masked Ball and Libertine Play Parties.
We are proud of our authenticity; real and selected people for a real Society dedicated to those who have an open vision of life.
We take a lot of care and we are strict in our values and principles.
Freedom with Respect without Judgement!

Passion, Beauty, Fantasy, Elegance, Mystery, Complicity are the heart and soul of our Events.
Our series of international, sophisticated, thematic and luxury events creates a unique experience for our Members, beyond anything existing today. Our selected Guests, coming from all over the world, are invited to unforgettable parties in fantastic venues and locations. We stage our events in historical buildings, castles, chalets, hotels, villas, penthouses, yachts and more. Our main destinations are Paris, Venice, Ibiza, Berlin, Milano, Mykonos, Barcelona, St.Tropez, London, São Paulo, Rio de Janeiro, New York, Los Angeles and much more.
REAL FOOTAGE FOR REAL PEOPLE

All images and footage are taken from live shots at Eyes Wide Shut Events parties and locations. We pride ourselves in being authentic, while always striving to protect our Guests' privacy and security!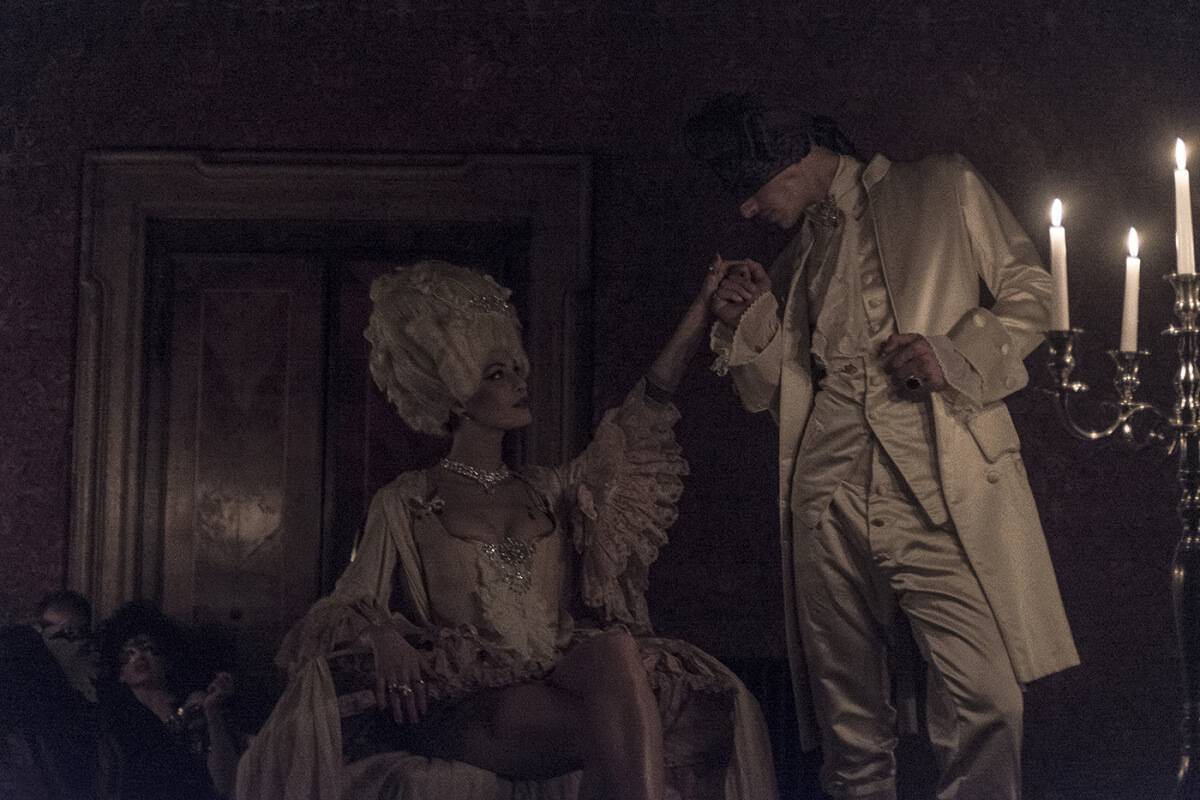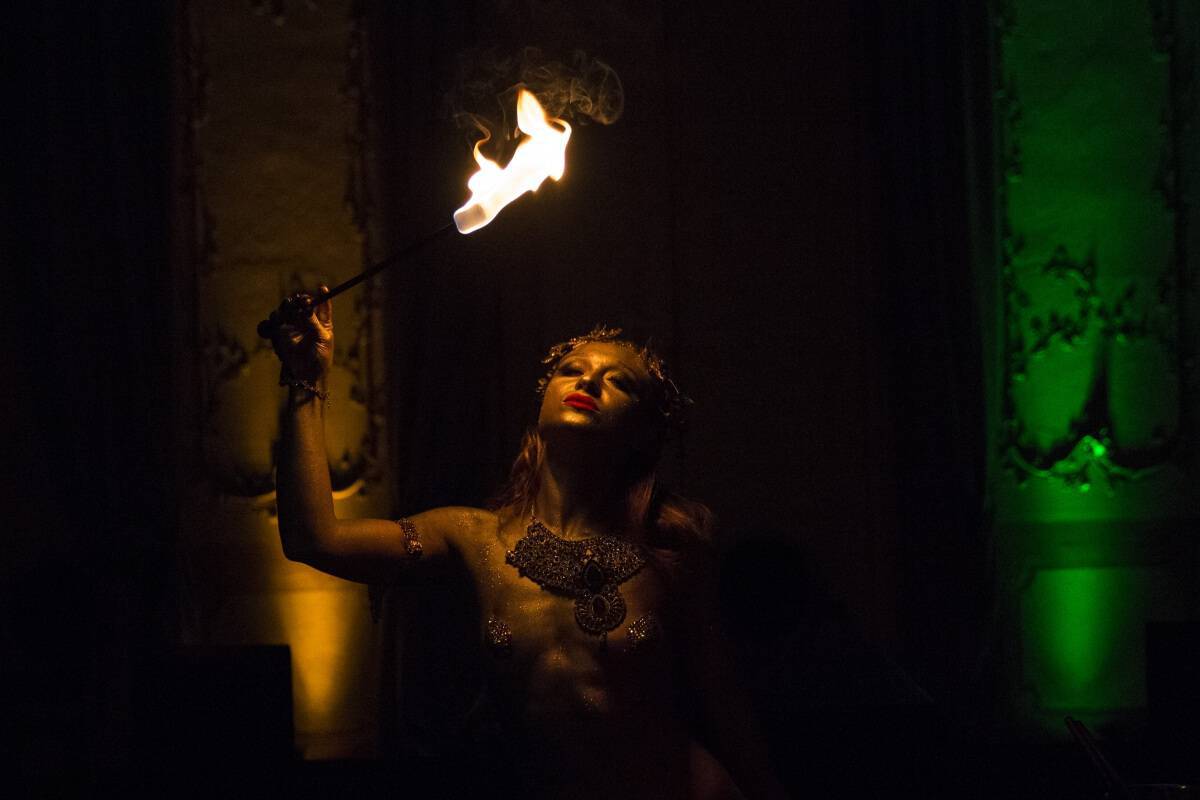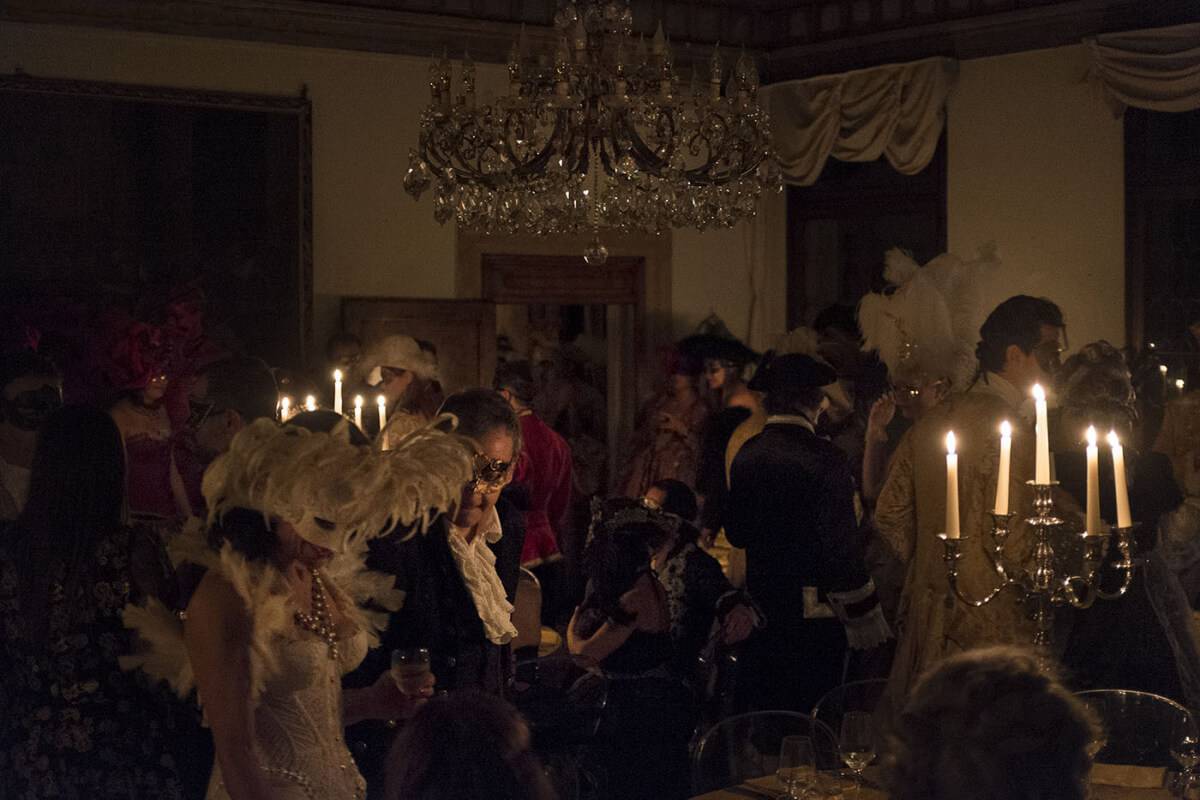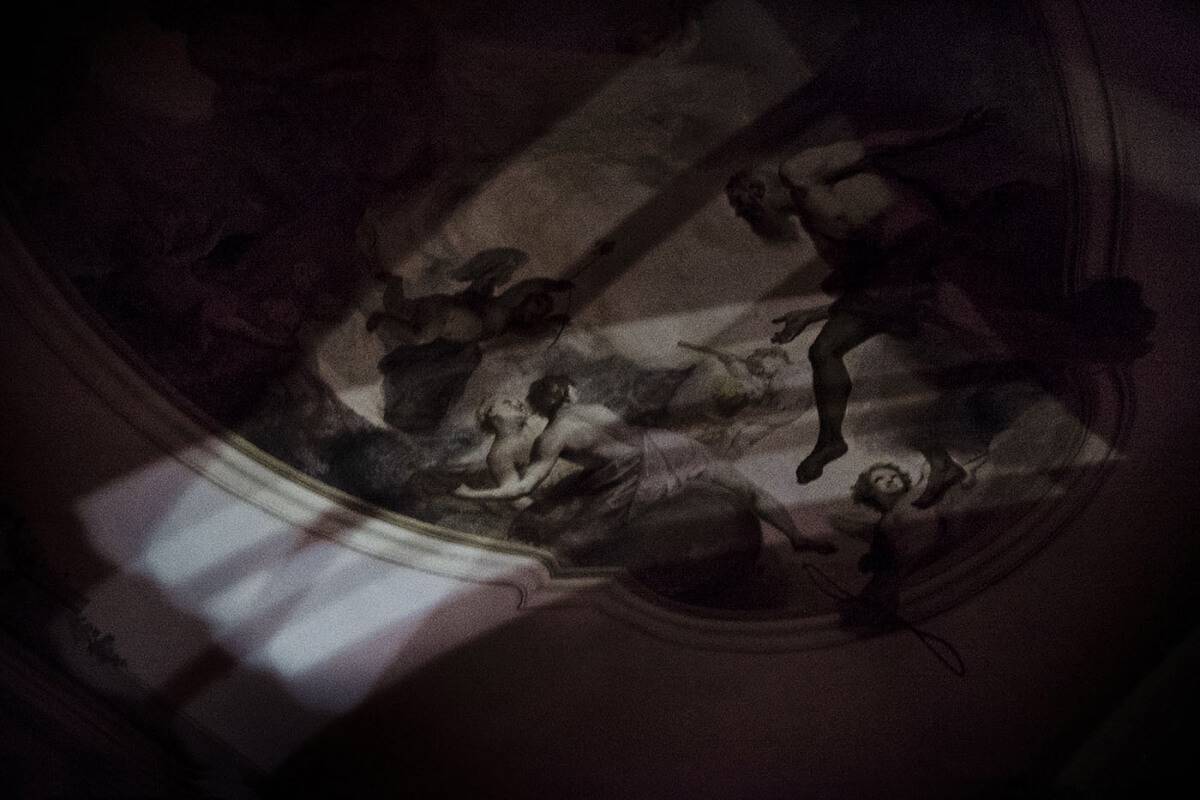 DISCOVER THE MAGIC

Our must and main event is the Venice Masked Ball during the Venice Carnival; we donate to our Guests an unforgettable dream, taking them back to the time of Casanova. Venice, the most mysterious and seductive city in the world, will show You its magic and sensuality; '700 original costumes, Venetian Masks, Venetian Historical Palazzos, mysterious canals... Your fantasies are becoming real!
To join our exclusive Society, we apply very strict rules and procedures for the safety and the privacy of our existing Members!
WHAT THEY SAY ABOUT US

Here is a few reviews left by our Guests, along the last years and in several locations:
A bubble!
It's been a charming few days, every detail was perfect.
Both nights were bubbles of magic, all night till sunrise. Magic "O"!
Class
Mykonos, July 27th, 2019
Amazing, once again!
"O" has the chic to bring you in another world! Magic!
Lippi888
Paris, May 11th, 2019
The most incredible soirée
We are true fans and connaisseurs of these most elegant, creative and stylish soirées and this year "O" landed an even more spectacular event in Venezia. This was our 7th time attending their incredible Venice Carnival party and each year it gets even better, which is no small feat, as it was already so perfect the years prior. We count ourselves fortunate to be able to be a part of this evening.
Diandy
Venice, February 23rd, 2019
A new high
Masterful organisation, rare and exclusive hidden location and perfect mix of people, a five star experience
Lilikoi
Chamonix, January 23rd, 2019
Fantastic party in Hamburg
What a night we were able to enjoy in the company of so many beautiful guests in a most enchanting setting. The first time for "O" to venture north and we loved it! A truly fun party in a great city makes for a perfect weekend. We want to come back!
Blacklabel
Hamburg, November 24th, 2018
Grand theater and pure beauty
"O" never ceases to reinvent herself and to dazzle us guests with her most amazing artists and creative party themes. We were once again captivated and charmed in this most incredible setting, beautiful artists. Their two grand parties in Milan and Venice are simply the best events for the discerning couple to whom style, charm, opulence are important parts of the experience. We are completely enchanted and will be back for more.
Redqueen
Milano, October 27th, 2018
Simply the best
Ultimate experience!
Fun4two
Ibiza, July 21st, 2018
Amazing locations and sensations
As an experimental party by "O" this one was very innovating but extremely elegant as usual. The party was great, so many beautiful people and the places were simply magic...
Mr&MsSmith
Cannes, May 18th, 2018
Exquisite
Once again "O" surpassed expectations, as only she knows how to do. Truly fun.
Paracelsus
Vienna, April 14th, 2018
The best!
The best, as always... feels like coming home
Chandelles
Venice, February 3rd, 2018
Words fail to describe the magic we had the privilege to partake in
Words utterly fail to describe the beauty, artistry, opulence, entertainment and sheer magic that we bore witness to, within the splendid palace near Milan, on Saturday night. You simply have to be there to experience this most glamourous event and beware, not only will "O" enchant and stimulate you, but your former perception will be transfixed to new realization of what can be, should be and henceforth needs to be lived, shared and experienced. Oh how we love "O" and heed her becoming call. We are so addicted and in that long to share of our selves with you at the next coming together.
Love&Lace
Milano, October 21st, 2017
Unforgettable!
Like every time "O" is the best of this world.
This party was perfect, with a beautiful atmosphere.
Young people, elegant and refined.
We are looking forward to enjoying next party!
Free
Ibiza, July 22nd, 2017
Out of this world experience!
Still floating on a cloud of bliss when thinking back to this extraordinary event. Thank you for such a memorable experience!
Right&Left
New York City, May 13th, 2017
A most incredible soirée
Dearest "O",
Once again you bestowed your charms upon us and the many other beautiful guests in a splendid setting with complicit actors and games, at Venezia's best Carnival soirée. We feel ever so welcome and at home within your walls of what to us in becoming a family of sophisticated people, whom you have very carefully selected to create the magic of this wonderful night. Each time we have come to your soirée, we are wowed once more by your creativity, attention to detail and how you continue to enchant us.
If we were to visit only one event per year, this party would be our first and only choice.
Thank you for making our dreams come true.
Playingrabbits
Venice, February 18th, 2017
Magnificent event!
Simply the best. Deliciously decadent. A master piece of beauty.
Many thanks to our Host, perfection in every detail.
Liberty77
St.Tropez, June 18th, 2016
Thank You "O"
What a great organization, what a splendid party!
Great location, beautiful settings, fantastic shows and gorgeous guests.
We will be back for your next party in Paris and Venice!
You make the best Parties worldwide!
Etk
Rio de Janeiro, April 16th, 2016
Another perfect "O" event
We have thoroughly enjoyed the whole imaginative beyond description enjoyable party with its unique atmosphere and aesthetics. We partied from 20.30 till 5 in the morning non stop and everyone looked beautiful in fabulous 17th century costumes. Congratulations "O"!
EclipseSuisse
Venice, January 30th, 2016
The brightest of the darkest
The most astonishing "O" event... the settings were thrilling and the performers made us feel like we are in a movie or a living theatre, while the guests were so beautiful in the candlelight! The best! Looking forward to next event in Venice.
AngelDevil
Barcelona, October 31st, 2015
Another world
Beauty, connection, authenticity, kindness, darkness and light.
Magic
Ibiza, July 11th, 2015
Pure magic!
This event was just out of expectation. Shows, decorum, atmosphere, costumes, people...
The best of the best!
Partycp
Miami, April 25th, 2015
Outstanding as usual!
Again a magical night with "O"!
Marmeid
Paris, March 28th, 2015
Big Theater at the Palace of the Veiled Lady
True to tradition, we were once again captivated and mesmerized by the fine artistry of "O". Simply a splendid event with much good music, incredible actors and truly the best guests to be found. The Palace was an opulent and magic place to host this one of the best events that the party world has to offer. It was our 5th year in a row coming to be with "O" in Venice and as one of the guests commented to us "If you are not having fun here, you no longer have a pulse". Simply incredible and we will be back next year as well as looking forward to the "O" Party in Milan in the fall, which we also very much love. Thank you for making dreams come true. It is a privilege that we don't take for granted!
Loveonfire
Venice, February 7th, 2015
A most sublime world of live theatre that left us gasping in sheer amazement!
Chapeau!
Here we were thinking that the exceptional parties created by the beloved "O" cannot get better and yet again our expectations were not only met, as today you truly hit it out of the ballpark. Upon entering the beautiful mansion, we were greeted by a visual feast of theatrics. It was the most perfect event imaginable and we are eternally grateful to you for the artistic mastery that we are so privileged to become a part of.
If you have not yet been to a "O" event, dust off your elegant wardrobe, get into a costume and as you enter their gates of ultimate experience and entertainment leave your everyday life behind.
Lostsouls
New York, October 18th, 2014
"O"'s touch expresses itself also to beginners
Our high expectations have been fulfilled to molecular level; the "O" spirit oversaw the whole event spreading its charm and class.
The mask
Berlin, April 26th, 2014
Best ever!
Once again "O" managed to raise the bar. Each party is meticulously thought out with the right level of sophistication, elegance and beauty. This Venice party was magical. The venue elegant and intriguing, lit totally with candles, amazing performers, atmospheric music and truly beautiful people selected with care. The combination was explosive. Thank you again "O" - we shall return :)))
PerfumeofLove
Venice, February 22nd, 2014
Incredible experience... UNIQUE!
An event like no other, magic atmosphere, classy people and location, no words to describe it... you need to live it!
Thanks for such a decadent and sophisticated event.
Luxurycpl
London, October 26th, 2013
Memorable party!
Amazing venue, wonderful performances, outstanding atmosphere, top class guests... thanks "O" for organising such incredible moments.
Just4fun
Prague, June 22nd, 2013
"O" continues to set the standard for sophisticated parties!
Once again "O" has outdone herself and created a truly spectacular event of elegance in a most opulent setting. The guests were dressed in XVIII century period costumes and the ambiance was grandiose, mystical, enchanting, edgy and simply delicious. We are hooked on your events and they will always have a special place in our lives. So many wonderful people and the perfect mix of class and charm.
Sweet&Sour
Venice, February 23rd, 2013
Best ever indeed!
Exceptional venue, organization, entertainment and people!
TresChic
Madrid, October 20th, 2012
Out of this world!
"O", you've exceeded our expectations... On the Richter scale of dreams, you are rated 10.
Nikita
Amsterdam, May 19th, 2012
Perfeito Gala em nossa terra!
Finalmente! "O" aconteceu! e foi incrível! Queremos que continue!, queremos que creca! queremos que São Paulo, Rio, e Buenos Aires se juntem a Milão, Venezia, Ibiza, Paris e Saint Tropez!
Patdan
São Paulo, March 31st, 2012
A most amazing evening
This was not our first time to enjoy the famed "O" parties and we were already excited about the weekend when we came to enjoy the pre−party the evening before. These very exclusive events are very special to us and simply do not compare with anything we have experienced before and so it was also on this evening, as we drove up to the opulent grounds of the Palazzo in our limousine looking at the beautiful fountain spraying its illuminated water into the night sky, that we pinched ourselves in knowing that we were about to enter into a world of mystery, fantasy, artistry and elegance that we have made our own now for over 4 years. The Palazzo was all our stage and us, the many complicit actors and actresses, were cast into a wondeful dance that we shall never forget. We shall all take with us a piece of this special night and deeply emboss our most delicious experiences to memory in the longing to sharing another such evening in the future.
Puravidas
Venice, February 11th, 2012